In 2007, T. Boone Pickens donated $18.4 million to a vision outlined for him by Godwin Dixon, now retired president and CEO of Presbyterian Communities and Services.
Ten years later, the T. Boone Pickens Hospice and Palliative Care Center — Dallas' first stand-alone inpatient and residential hospice center — opened to rave reviews.
"Quality of life is a critical issue for me," Pickens said after his inaugural tour of the $43 million, 53,388-square-foot facility situated on a 9-acre campus in north Dallas. "Every aspect of the facility is impressive — beautiful rooms, chapel, hallways, landscape, views. All comforting. The stories of those who have already benefited from it are incredible. This is a facility that sets the standard for what can and should be done globally."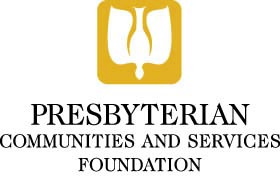 The T. Boone Pickens Hospice and Palliative Care Center gives families a calm, comforting environment where their loved ones will live while facing end-of-life illnesses. Prior to this center, families had to choose between receiving hospice services at home, in the hospital or in long-term care centers without the benefit of a care center designed specifically to meet their needs. In addition, the center is a place of transition where patients with chronic diseases can be stabilized before returning home from the hospital.
Patients are cared for in private suites with a bed-accessible patio or balcony overlooking serene gardens and a beautiful lake with access to 24/7 nursing care for pain management. It is expected to serve 1,200 families a year.
While the center has numerous amenities for patients, it is also designed to accommodate the whole family with Wi-Fi, laundry facilities, living rooms, spaces designed for reflection, a chapel, and playrooms for young children and teens. Other services offered by the center include massage and music therapy, patient and family education, as well as bereavement support for children and family members.
A Child Life Specialist focuses on children's needs from the present time until age 18. The center also offers Faith Presbyterian Hospice's Signature Services such as Faithful Presence, which involves recording messages from family members to their loved one; Faithful Paws, an animal therapy program; Memory Bears, where volunteers make bears out of loved ones' clothing as keepsakes; and Faithful Wishes, in which special wishes by patients are made possible.
"We have reached a milestone, and we are proud to give families meaningful end-of-life journeys in a beautiful environment with all of the support and services they need," said Peter Lynch, executive director of Presbyterian Communities and Services Foundation. "We are extremely thankful for all of the donors who made this possible."
The Pickens Foundation gift follows its namesake's strategy for joint philanthropy efforts that combine for big impact. The campus consists of five centers of excellence, including The Harold Simmons Foundation Inpatient Care Center, The Pickens Center Child and Family Bereavement Center, Spiritual Care Center, The Marnie and Kern Wildenthal Education Center and The Donald and Charlotte Test Outdoor Reflection Center. Although Presbyterian Communities and Services is a faith-based organization, the center welcomes people of all faiths and backgrounds and is accredited by the National Institute for Jewish Hospice (NIJH).
Faith Presbyterian Hospice and the T. Boone Pickens Hospice and Palliative Care Center are part of Presbyterian Communities and Services, a faith-based not-for-profit organization that has served nearly 3,000 patients and their families through outreach and home hospice care since its inception in 2004. For more information on the new T. Boone Pickens Hospice and Palliative Care Center, please visit www.prescs.org, or contact Peter Lynch, Executive Director at Presbyterian Communities and Services Foundation, plynch@prescs.org or 214-413-1570.